Car Comparisons

Calling all Shrewsbury, Red Bank, and Long Branch, New Jersey, drivers—since you've found yourself here, we can only assume you're on the hunt for a new set of wheels. Is that the case? If so, you've come to the right place. Welcome to World Chrysler Dodge Jeep Ram (CDJR), otherwise known as your source for the vehicle intel you need—and the models, too!
When you're in search of a car, many options may present themselves to you. Here, we think the best way to get an idea of what you're looking for is by reading car comparisons. Why, you may ask? Read on to learn more!
Chrysler Pacifica vs Honda Odyssey
Dodge Challenger vs Charger
Dodge Durango vs Ford Explorer
2022 Jeep Cherokee vs Chevrolet Equinox
Jeep Cherokee vs Grand Cherokee
Jeep Gladiator vs Toyota Tacoma
2023 Jeep Grand Cherokee vs Ford Explorer
Jeep Grand Cherokee vs Toyota 4Runner
Jeep Grand Cherokee vs Grand Cherokee L
Jeep Wrangler vs Ford Bronco
Jeep Wrangler vs Jeep Gladiator
Ram 1500 vs Ford F-150
Ram 1500 vs GMC Sierra
Ram 1500 vs. Chevy Silverado 1500
Ram 1500 vs Toyota Tundra
Wagoneer vs Grand Wagoneer
Why Read Car Comparisons?
There are many reasons why drivers in search of a new vehicle might read car comparisons. For one, they're a very useful tool—in putting cars side by side for your analysis, you're able to directly compare which stands out to you more.
Likewise, car comparisons offer the unique advantage of providing everything at a glance, on one, easy-to-read page. When you explore our linked articles, you'll see what we mean. Why not take a look?
Why Not Go for Specs?
We understand why you might think going to check out a vehicle's specifications is simpler—and depending on how you parse your information, it could be the case. Really, it varies from person to person. However, we've found that reading car comparisons are more direct than just inspecting a vehicle's specifications on a brand website.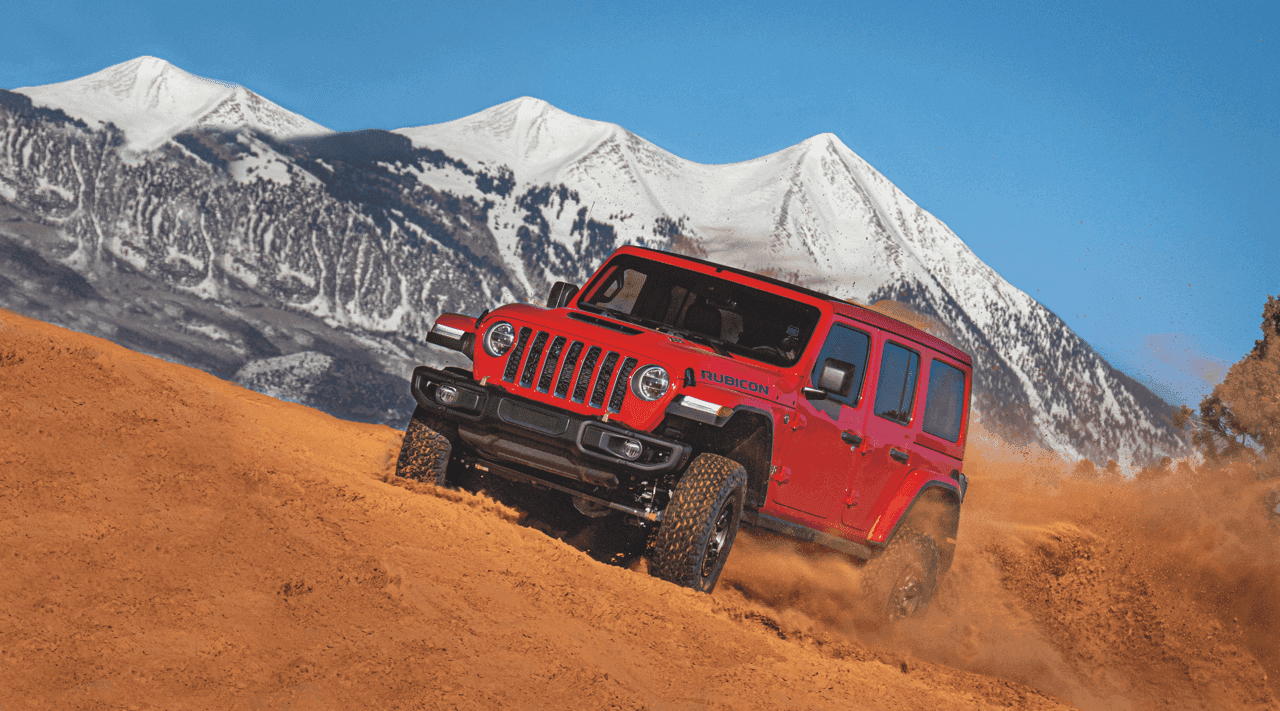 First of all, as we said, you get to look at various cars in direct comparison, as opposed to switching between tabs. There are also different comparisons for various types of models, so you can see the car you're interested in in contrast to a multitude of others, and see for yourself how those line up.
Our Selection of Vehicles
If you're ready to dive into our car comparisons, now, let's talk selection! We offer a variety of rides that appeal to plenty of different drivers—what you choose depends on you. So, what are you waiting for? Dive right into our available comparisons, learn about the differences in brands and models, and see what stands out to you.
Our team wants to get you behind the wheel of a car you'll love. Let us help you do so.
Check Out Our Car Comparisons Today!
As you can see, there are many reasons why some drivers might read our car comparisons. You get the chance to learn all about different vehicles, models, and brands alike, and there's a unique advantage to doing so. You approach the vehicle market with one foot already in the race. So, what are you waiting for?
If you think we might have the ride you've been looking for, get in touch with our team at World CDJR. Our crew will help drivers like you near Shrewsbury, Red Bank, and Long Branch, NJ, with figuring out which best suits your needs—after you've explored them yourself, of course. Contact us today!